First Health – Illinois Medicare Part D Plans
---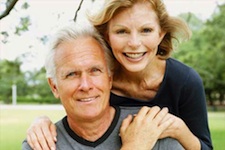 ---
First Health – 2013 Medicare Part D Plans
First Health Part D Premier
First Health Part D Value Plus
First Health Part D Premier Plus
Application
Application
Application
Monthly Premium*

$43.90

$32.00

$99.70

Deductible

$325

$0

$0

Copays
Tier 1 – Commonly Used Generic Drugs

$1

$0

$0

Tier 2 – Most Generic Drugs

$1

$0

$20

Tier 3 – Brand Drugs

25% coinsurance

$35

25% coinsurance

Tier 4 – Non-Preferred Brand Drugs

50% coinsurance

$70

43% coinsurance

Tier 5 – Specialty Drugs

50% coinsurance

33% coinsurance

33% coinsurance

Coverage Levels
Initial Coverage

You pay the regular copays/coinsurance above and Coventry MedicareRX pays for the remaining drug cost until the total combined yearly drug costs reach $2,970.

Gap Coverage

Once you and your First Health MedicareRx Part D drug plan have spent $2,970 for covered drugs, you will be in the donut hole. You pay 79% of the total cost for generic drugs and 47.5% of the total cost for brand name drugs.

The donut hole continues until your total out-of-pocket cost reaches $4,750. This annual out-of-pocket spending amount includes your yearly deductible, copayment, and coinsurance amounts.

Once you and your First HealthRx drug plan have spent $2,970 for covered drugs, you will be in the donut hole but have a $3 copay for generic drugs, $10 copay for non-preferred generic drugs, and pay a 25% coinsurance for brand and 43% coinsurance for non-preferred brand drugs after the 47.5% discount on the retail cost of brand-name drugs.

The donut hole continues until your total out-of-pocket cost reaches $4,750. This annual out-of-pocket spending amount includes your yearly deductible, copayment, and coinsurance amounts.

After the Gap

When you spend more than $4,750 out-of-pocket, the coverage gap ends and your drug plan pays most of the costs of your covered drugs for the remainder of the year. You will then be responsible for whichever is greater:

Tier 1 – Generic Drugs: $2.65 copay or 5% coinsurance for your drug

Tier 2 – Non-Preferred Generic: $2.65 copay or 5% coinsurance for your drug

Tier 3 – Preferred Brand: $6.60 copay or 5% coinsurance for your drug

Tier 4 – Non-Preferred Brand: $6.60 copay or 5% coinsurance for your drug

Tier 5 – Specialty Drugs: 5% coinsurance for your drug

Summary of Benefits
Medicare Part D Eligibility
Before picking a plan, you need to be sure you are eligible for an First Health MedicareRx Plan.
To be eligible, you must:
Be entitled to receive services under Medicare Part A and/or enrolled in Part B
Reside in plan service area in the state of Illinois
Not be enrolled in any other Medicare Part D plan at the time
If you are enrolled in a Medicare Advantage HMO, PPO, or POS plan, you may only receive your Medicare prescription drug benefits through that Medicare Advantage plan.
You can also enroll if you have Original Medicare or have a Medigap policy in addition to a prescription drug plan.
You may not enroll in any Medicare-approved prescription drug plan unless you have a Medicare services account (MSA) or a private fee-for-service (PFFS) Medicare Advantage plan that does not provide Medicare prescription drug coverage.
If you are eligible and live where First Health MedicareRx is available, you should decide which enrollment period is right for you.
Enrollment Periods
Annual Enrollment Period*
Any time between October 15 and December 7th, 2013
Coverage begins on January 1, 2014
Use this time to enroll in First Health MedicareRx for the first time or to switch plans
*Dates subject to change after January 1, 2014
---
Initial Enrollment Period
The Initial Enrollment Period (IEP) is the period of time when a Medicare beneficiary is first eligible to enroll in First Health MedicareRx. Instances of IEP include:
Eligibility due to turning age 65. This 7-month IEP includes the three months before a beneficiary's 65th birthday, the birthday month and the three months after the birthday.
Eligibility based on being under age 65 and on disability or being diagnosed with End Stage Renal Disease. The IEP depends on the date the disability or treatments begin.
The effective date is generally the first day of the month after First Health MedicareRx receives the completed enrollment request.
---
Special Enrollment Period
There may be select circumstances when you can enroll outside of the initial and annual enrollment periods. Below is a list of some, but not all, of those circumstances:
A move outside of the plan's approved service area
Entering or leaving a qualified institution, such as a nursing home
Enrolling in, or disenrolling, from a Medicare Advantage plan (medical and drug benefit)
Becoming eligible for low income subsidy assistance
Becoming enrolled in Medicare or Medicaid
To obtain more detailed information on a Special Enrollment Period, including enrollment and effective dates, please contact a First Health MedicareRx Product Specialist.
---
Late Enrollment Penalty
Part D Penalty – If you do not or did not join a Medicare drug plan when you first became eligible and didn't have other creditable prescription drug coverage**, you may have to pay a late enrollment penalty of 1% for every month that you were eligible for Medicare but did not have creditable prescription drug coverage. This penalty would be added to your Part D plan premium, and the penalty amount could increase every year. You may also have to pay a penalty if you had a break in your Medicare drug coverage or other creditable drug coverage for at least 63 days in a row.
To avoid paying the Part D penalty: join a Medicare Part D plan when you first become eligible (called the Inital Enrollment Period*), and do not go more than 63 days in a row without a Medicare drug plan or other creditable coverage.
*The Initial Enrollment Period for Part B consists of the month of your 65th birthday, the three months before, and the three months after the month you turn 65.
**Creditable prescription drug coverage is coverage that is expected to pay on average at least as much as Medicare's standard prescription drug coverage (eg. coverage from an employer or union).
Please visit the Social Security Administration website for more information.
After You Enroll
After Enrollment
After receiving your completed enrollment form, First Health MedicareRx will send you:
An acknowledgement letter within 10 days of receiving your enrollment form
After your enrollment has been approved, First Health will send you another letter no later than ten (10) calendar days from receipt of CMS confirmation of enrollment, or by the last day of the first month of enrollment, whichever occurs first
Approximately two weeks after receipt of your ID card, we'll send your Welcome Kit. This package will include your Evidence of Coverage along with everything you'll need to know about being a member of First Health MedicareRx
A confirmation letter with your member identification card and the date your coverage will be effective
Your First Health MedicareRx Welcome Kit, which includes your Evidence of Coverage and everything you'll need to know about being a member
Evidence of Coverage
The evidence of coverage (EOC) is a detailed document that explains the plan rules associated with First Health MedicareRx. This document, together with your enrollment form, riders, coverage and the amendments that we may send to you, is our contract with you.
The EOC explains:
What is and is not covered by First Health MedicareRx
How to get your prescriptions filled
What you will have to pay for your prescriptions
Your rights and responsibilities
Medicare Part D Financial Help
People with limited incomes may qualify for extra help to pay for their prescription drug costs. If eligible, Medicare could pay for up to 100% of drug costs, including monthly prescription drug premiums, annual deductibles and copays/coinsurance. (An enrollee's premium will generally be lower once he or she receives extra help from Medicare.)
Additionally, those who qualify will not be subject to the coverage gap or a late enrollment penalty. Many people are eligible for these savings and don't know it.
Best Available Evidence Policy
Get more information from the Centers for Medicare & Medicaid Services about the policy for applying for extra help and the documentation required
Low Income Subsidy Premium
To learn if you qualify for extra help, contact:
Medicare
1-800-MEDICARE (1-800-633-4227)
Hearing and speech impaired 1-877-486-2048
24 hours a day, 7 days a week
Social Security Administration
1-800-772-1213
Hearing or speech impaired 1-800-325-0778
7 a.m. – 7 p.m., Monday – Friday
Your local Medicaid office
Resources include savings and stocks, but not your home or car. Qualifications are established by the federal government and subject to change annually.