United Health One
---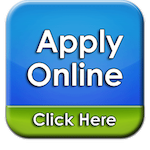 UnitedHealthOne is the brand name of the UnitedHealthcare family of companies that offers personal health insurance products. Golden Rule Insurance Company, a UnitedHealthcare company, is the underwriter and administrator of these plans. With over 60 years of experience servicing individuals and families, Golden Rule provides high-quality products, timely claims handling, and outstanding customer service.
UnitedHealthOne offers three flexible health care plans: Copay Plans, High Deductible Plans, and Health Savings Account (HSA) Plans. They also offer water-downed versions of the Copay, High Deductible, and HSA Plans called Saver Plans. In return for more limited benefits, Saver Plans provide significant savings. They may be ideal for people who need coverage for the bigger expenses instead of for routine health care. These Saver Plans include Preventive Care Benefits that are covered at 100% without having to reach your deductible.
Also available are Short Term Medical, Individual Dental Plans, and AARP Medicare Supplement Insurance Plans. The different plans are described below:
High Deductible Plans
Insurance agents refer to UnitedHealthOne/Golden Rule's High Deductible Plans as catastrophic coverage. They offer lower premiums to individuals and families willing to pay a higher percentage of routine health care expenses. High Deductible plans are great for individuals looking for low cost protection from unexpected illness and accidents and early retirees needing a bridge to Medicare.
Health Savings Account Plans
Health Savings Account (HSA) plans combine lower cost high deductible plans with network discounts and tax advantaged savings accounts. HSA Plans are great for persons interested in more control over how their health care dollars are spent, families interested in one annual deductible and savings on monthly premiums, or high income individuals looking for an additional tax shelter. UnitedHealthOne/Golden Rule offers 2 different Health Savings Account plans with coinsurance options: HSA 100 (with 100% coinsurance) or HSA 70 (with 70% coinsurance).