Illinois Short Term Health Insurance
---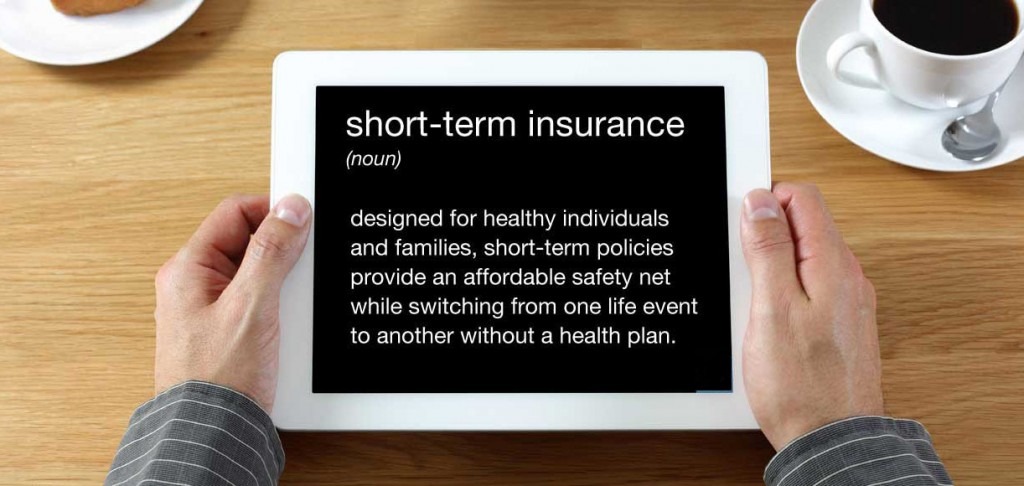 ---
Short Term Health Plans
A Short Term Medical Plan is temporary medical insurance that provides comprehensive protection against unexpected health care health care expenses. Policies can be purchases from 30 days to 12 months. The application process is simple with only a few qualifying questions to answer and coverage can begin as early as the next day.
Starting in 2019, you may purchase a short-term policy up to an additional 364 days or 36 months of coverage through some companies like National General in many states but you must be medically approved through basic medical questions. However, Illinois only allows short-term policies for up to 180 days. There is no penalty for not enrolling in an ACA compliance (Obamacare) plan in most states including Illinois.
Some states with ACA penalties are:
District of Columbia
New York
New Jersey
Vermont
Massachusetts
Short Term Medical Insurance is perfect for individuals who are:
Recent college graduates
Between jobs or laid off
Waiting for employer-sponsored coverage
Losing dependent status
Looking for a lower-cost alternative to COBRA
Recently retired and not eligible for Medicare
On strike

Get A Quote
Golden Rule Insurance Company short-term medical plans allow you to choose your doctors and hospitals and pays for all covered expenses once your deductible and coinsurance amounts have been met. First, you pay your deductible, next the insurer pays a percentage of covered expenses to a coinsurance limit.
On October 12, 2017 President Donald Trump signed this Executive Order designed to restore consumer choice in the Short Term health insurance marketplace. Short Term health insurance is the only kind of non-ACA (Obamacare) qualified health insurance available in the individual marketplace.
Short Term health insurance is considered major medical health insurance but it is not ACA-qualified. As such, Short Term health insurance does not cover preexisting conditions and you do have to answer health questions to qualify.  National General Consecutive Short Term health insurance policies use the Aetna Open Choice PPO network.
This network includes access to Northwestern Memorial hospital, University of Chicago Medical Center, Rush University Medical Center and the Ann & Robert H. Lurie Children's hospital as well as many other hospitals and medical providers nationwide.
For quotes and to apply online for Consecutive Short Term health insurance, get a quote below.and select a start date on or after January 1st:
2023 Short Term Plan Application
National General's Short Term Medical insurance gives you a plan to face those unpredictable moments in life with confidence. It provides the financial protection you need from unexpected medical bills and other health care expenses, including
Doctor visits and some preventive care
Emergency room and ambulance coverage
Urgent care benefits, and more
National General Health Insurance Feature Highlights
Coverage Period Maximum of $250,000 and $1 million per year
Deductible options of $1,000, $2,500, or $5,000
Coinsurance Percentage of In-Network plan 100/0, 80/20, 70/30, and 50/50
Doctor Office Visit and Urgent Care Co-pay of $50
Choose Your Provider
National General's Short Term Medical insurance gives you access to the Aetna Open Choice PPO network, one of the largest networks in the country with no referral required.
Aetna PPO Provider Finder
Short Term Health Insurance and Network Breadth
While more than half of ACA plans lack out-of-network coverage,14 all short term insurance plans offered through AgileHealthInsurance have broad network coverage ensuring that an enrollee has access to quality health care providers. If an enrollee goes out of network and finds that the provider does not accept their short term insurance, in many cases, the enrollee can get reimbursed by submitting their claim to the insurance company. To be sure, enrollees should check with their insurance company first.
Short Term insurance plan premiums are also significantly less expensive than unsubsidized premiums for health plans sold on the exchanges. Compared to the average costs for 2016 Obamacare bronze plans for individuals aged 30, 40, and 50, short term insurance plans are 25 percent less expensive. Savings are greater for younger individuals without pre-existing conditions. For healthy males, aged 30, a short term insurance premium is 54.93% less expensive than an Obamacare Bronze plan.15
It should be noted that unlike ACA plans, short term insurance plans do not cover medical conditions that existed prior to enrollment.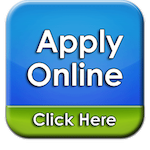 BCBSIL SelectTemp PPO Plans were discontinued January 1, 2016
The Blue Cross and Blue Shield of Illinois SelecTEMP PPO Plan is an affordable short-term health insurance plan that provides individuals and families essential protection against unexpected accidents or illness. This plan utilizes the Blue Cross Blue Shield PPO network of doctors and hospitals and provides coverage from 1 month – 11 months.
SelecTEMP PPO is your temporary health insurance solution if you are:
Experiencing a gap in employer coverage or can't afford COBRA.
Waiting for employer coverage to begin.
Between jobs or laid off
Losing dependent status
Looking for a lower-cost alternative to COBRA
Recently graduated and still seeking your dream job.
Age 64 and about to retire, but not yet eligible for Medicare.
SelecTEMP PPO covers many of the most costly health care services, including:
Inpatient and outpatient medical, surgical and hospital services.
Diagnostic services.
Emergency care
Office visits
Prescription drug coverage
Physical, occupation and speech therapy
SelectTemp PPO – Summary of Coverage
In-Network

Out-of-Network

Length of Coverage
1 – 11 months
Deductible (individual)
Amount you pay toward covered expenses before the plan pays benefits.The family deductible is 2 times the individual deductible.
$500
$1,000
$1,500
$2,000
$2,500
$5,000
$1,000
$2,000
$3,000
$4,000
$5,000
$10,000
Rate of Payment (Coinsurance)
Percentage of covered expenses BCBS pays after the deductible
80%
60%
Out-of-Pocket Maximum
The amount of money an individual pays toward covered hospital and medical expenses. Does not include deductible
$1,000($2,000 for 2 or more individuals)
$2,000($4,000 for 2 or more individuals)
Lifetime Benefit Maximum
The total maximum amount the plan pays
$1.5 million
$1.5 million
Short Term Medical vs. COBRA
A short term health plan is an excellent alternative to expensive COBRA premiums for most healthy individuals. Individuals who will need (or soon need) medical care for an existing chronic medical condition should elect COBRA since short term medical insurance does not cover pre-existing conditions. The table below illustrates the major differences between short term health insurance and COBRA.
Short-term medical insurance vs. COBRA
| | Short Term Medical | COBRA Insurance |
| --- | --- | --- |
| Type of Coverage | Major medical coverage, including inpatient & outpatient care | Same as previous benefits |
| Significant exclusions | Pre-existing conditions, wellness benefits | All previous exclusions |
| Choice of doctors | Free to choose any doctor or hosptial | If previous coverage was PPO or HMO, choice limited to in-network providers |
| Price | Up to 70% less expensive than COBRA coverage, depending on insured's age, city of residence, and cost of COBRA | Up to 102% of total price of employer's plan. The 2016 median price in Illinois for single coverage is $536/month |
What Short Term Medical Plans Cover
Short Term Medical Insurance plans allow you to choose any doctor or hospital and do not limit you to in-network providers. Once your deductible and coinsurance amounts have been met, the insurance company pays for all covered medical, hospital, and surgical surgical expenses. his includes physician services, prescriptions, X-ray, laboratory services, inpatient hospital stays, inpatient and outpatient hospital surgeries, anesthesia services, skilled nursing facility care and rehabilitation up to a lifetime maximum of $2 million.
Prescription Coverage
Prescriptions are covered under Assurant short term medical plans, but there is no copayments. When you present your STM prescription card, which is part of your ID card, at a participating pharmacy, you will receive a negotiated discounted and then will be subject to deductible and coinsurance amounts. Below are some real-life savings examples of some commonly used prescriptions with the Short Term Medical prescription drug card.
Short Term Medical Prescription Drug Card Discounts
Drug

Strength and
quantity

Retail price

Price using
card

Percentage
savings

Lipitor
10 mg, qty 30
$96.99
$69.99
28%
Levaquin
500 mg, qty 10
$145.99
$98.79
32%
Nexium
20 mg, qty 30
$179.99
$125.89
30%
Singulair
10 mg, qty 30
$124.99
$88.24
29%
Zyrtec
10 mg, qty 30
$83.99
$56.59
33%
>Retail pricing based on Walgreens Pharmacies in Milwaukee and Oconomowoc, Wisconsin, June 6, 2020. Pricing examples are for illustration purposes only. Prices are subject to change without notice and may vary by region. Payment must be made at the time of service to receive discount. Prescription drug savings do not guarantee benefits under your STM plan.
Short Term Medical Plan Exclusions
Short Term Medical Insurance coverage is designed to protect you in the event of an unexpected illness or injury. Because of this, medical insurance coverage for preventive care, pre-existing conditions, physicals, pregnancy, immunizations, dental or eye care services are not covered by short term medical plans. Any medical expense incurred outside the U.S. or Canada is also excluded from temporary insurance plans. Individuals that need medical coverage outside the country can get an international travel insurance policy.
Payment Options
Most short term health insurance programs will make the applicant pay the entire amount of the premium for the policy up front. With Assurant health insurance, you get the option of either paying for the entire amount up front, or making a monthly payment.
Single payment option: This is ideal if you know the exact number of days that your coverage is needed. The minimum number of days you may apply for is 30 days, the maximum is 365 days. No refunds are available after the 10-day free look period.
Monthly payment option: If you are unsure of how long you will need coverage, this option would be the best for you. The "pay as you go" option gives you the flexibility to continue coverage for as long as it is needed, or simply stop payments and discontinue the plan once your temporary health insurance need ends.
You can pay with either Visa or Master Card, automatic charge to a checking account, or by check.
If you pay your initial 35 day premium by MasterCard or VISA, each additional 30 days of coverage will be automatically charged to your account for up to 365 days. If your temporary medical insurance need ends prior to this date, simply call 1-800-800-5453 and the automatic account charge will be stopped. Seven day advance notice is required to ensure future account charges are stopped.
If you choose to pay monthly by the automatic charge to checking account, you must submit the first 35 day premium via check along with a separate voided check. All subsequent monthly payments will be automatically debited from your checking account for up to 365 days. If your short term health insurance needs end prior to this date, simply call 1-800-800-5453 and we will stop the automatic account charge. Seven day advance notice is required to ensure future account charges are stopped.
If you pay your initial 35 day premium by check, you will be sent a sheet of payment coupons shortly after you receive your policy. Each coupon is for an additional 30 days of coverage.
Purchasing an Additional Plan
Short term health insurance plans are not renewable. However, if your temporary health insurance need continues beyond your policy period, you may apply for a new plan under the following circumstances:
No claims were submitted while covered under a previous short term medical insurance plan
There has been no significant change to your health
Any previous or current health condition or symptom will be considered a pre-existing medical condition that will not be covered under a new plan.
How HIPPA Legislation affects Short Term Medical Plans
Under HIPAA, short term medical policies are generally exempt from the Federal Health Insurance Portability and Accountability Act (HIPPA). This means that when issuing a Short Term Medical policy, insurance carriers do not have to: guarantee renewability, guarantee issue or waive the pre-existing condition limitation for federally eligible individuals.
In Illinois, an individual must maintain health coverage for 18 consecutive months without any break in coverage longer than 63 days to avoid pre-existing condition limitations. Previous creditable coverage includes:
A group health plan
Health insurance coverage
Part A or Part B of title XVIII of the Social Security Act (Medicare)
Title XIX of the Social Security Act, other than coverage consisting solely of benefits under section 1928 (Medicaid)
Chapter 55 of title 10, United States Code (Champus)
A medical care program of the Indian Health Service or of a tribal organization
A state health benefits risk pool
A health plan offered under chapter 89 of title 5, United States code (Federal Employee Health Benefit Plan)
A public health plan (as defined in regulations)
A health benefit plan under section 5(e) of the Peace Corps Act