Individual Health Insurance
---

Get a Quote
Overview
In Illinois, your ability to buy an individual health insurance policy from a private insurance company no longer depends on your health status. Under the Affordable Care Act, you might qualify for a subsidy to help pay for your health insurance. If you qualify, the subsidy can be used to reduce the cost of your monthly premium or can be taken as an annual tax credit. To take advantage of a subsidy, you must choose a health plan that has been approved by the federal government and the government of Illinois. These plans, known as On-Exchange Plans, meet a set of standards that aim to eliminate benefit loopholes to make sure that people with pre-existing conditions are not being denied coverage.
If you don't qualify for a subsidy, you can still choose among the Health Exchange Plans, or consider one of the many private health insurance plans available in Illinois's private marketplace. We have rated these private plans on a 1-star to 5-star basis, with 5-star plans providing the most comprehensive coverage. What's the biggest difference between a private market health plan and a government-approved one? The trade-off is usually cost. Insurance companies can charge less for private plans with less-extensive network coverage or fewer benefits, which makes more-affordable options available to you.
Applying for Health Insurance
When applying for an individual health policy, you will be asked questions regarding your age, dependents, and income. Depending on your income, you might be eligible for a subsidy. To take advantage of a subsidy, you must choose an "On Exchange" health plan that has been approved by the federal government and the government of Illinois.
If you would like to consult with one of our licensed agents to review your subsidy eligibility or discuss your insurance options, please contact us.
Below is a list of our preferred companies offering individual health plans in Illinois:
---
Individual and Family Health Insurance Companies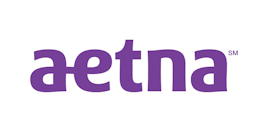 Aetna Aetna was ranked the 5th largest insurer in Illinois in 2012, according to Chicago Business. Its total network includes more than 1 million health care professionals and over 5,300 hospitals nationwide. Illinois residents who buy an Aetna exchange plan may not have access to the entire network of doctors and hospitals. Aetna offers PPO exchange plans in Catastrophic through Gold tiers
---
Assurant Health no longer offers individual or group plans as of January 1, 2015 due to unsustainable losses sustained from their book of health insurance business.
---
Ambetter Health offers several levels of low-cost health insurance plan options. When you begin shopping for Ambetter health insurance plans in the Marketplace, you'll see plan options with different levels such as Ambetter Secure Care (Gold), Ambetter Balanced Care (Silver) and Ambetter Essential Care (Bronze) plans. The only difference between these low-cost health insurance plans is how much premium you'll pay each month and how much you'll pay for certain medical services.
---
BlueCross BlueShield of Illinois is the largest and most popular health insurance company in the state. They boast the largest PPO provider network of over 23,000 physicians
---
Harken Health
is a new health insurance company offered in Illinois. They have a new approach to health insurance by offering unlimited, free office visits on all plans at 4 designated medical centers in Cook County. It is partially owned by United Healthcare but considered a completely separate entity. Harken Health offers both on-exchange (healthcare.gov) and off-exchange PPO plans in 2016 using the national United HealthCare Choice Plus PPO network to individuals residing ONLY in Cook County. It is not available to individuals living in any other county, regardless of proximity.
---
Humana is one of the largest U.S. health insurance companies with over 11.5 million members. Humana Insurance and its subsidiary, Humana Health Plan Inc., are only available to residents living in Cook, Lake and McHenry counties, according to Chicago Business. The two companies are the only insurers in the state to offer Platinum exchange plans. Humana Insurance offers PPO exchange plans and Humana Health Plan offers HMO exchange plans in every tier.
---
Land of Lincoln individual plans were be discontinued October 1st, 2016.
Land of Lincoln Health (LLH) is the only consumer-operated and -oriented health insurance company (CO-OP) in Illinois. As a CO-OP, LLH is governed solely by the people it insures. It is a nonprofit, and any extra revenue is put back into the system to provide better benefits, more affordable premiums and improve other primary services. Land of Lincoln Health offers dozens of tailored plans, allowing people to choose the best plan for their needs. Land of Lincoln Health plans are available for individuals, families, small and large businesses.
---
United HealthOne ACA individual plans will be discontinued in Illinois beginning January 1st, 2017.
United HealthOne is the brand name of the UnitedHealthcare family of companies that offers personal health insurance products. Golden Rule Insurance Company, a UnitedHealthcare company, is the underwriter and administrator of these plans. With over 60 years of experience servicing individuals and families, Golden Rule provides high-quality products, timely claims handling, and outstanding customer service.
---
---
Medicare Supplement Health Insurance Companies
---
BlueCross BlueShield of Illinois is the largest and most popular medicare supplement health insurance company in the state. They boast the largest PPO provider network of over 23,000 physicians
---
Mutual of Omaha Medicare Supplements are one of the most popular Medicare Supplement plans in Illinois because of their low rates, financial strength, and excellent customer service. These plans are typically priced lower than the same, popular BCBSIL Medicare Supplement plans
---
Guaranteed Issue Health Companies
Homeland Health believes that everyone deserves the opportunity to acquire quality health insurance regardless of your medical condition. That's why Homeland Health Health Plans have assembled the most comprehensive Limited Medical Benefits in the country, fully insured by AM Best Companies and written on a guaranteed issue basis. If you are looking for health insurance that guarantees coverage regardless of your health history, Homeland Health is the insurance company for you